"Inspiration exists, but it has to find you working."
― Pablo Picasso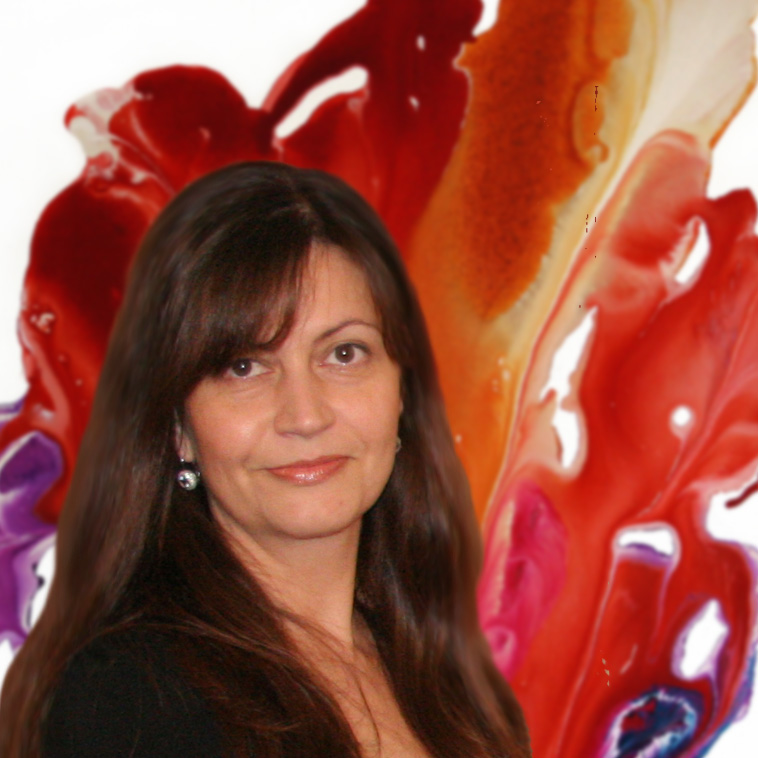 I am a self-taught artist and fabric designer. My artwork in all forms and sizes can be found in homes in Canada, United States, Mexico, Europe and Australia.
My favorite style is abstract in all it's variations and diversity. I also enjoy painting trees and flowers, I love to paint seascapes and coastal scenes. But I always see my subjects through the prism of abstraction and try to convey my perception of things rather than reality.
I use many different techniques to achieve the look I want and to create a visual and tangible texture. Acrylic paint and mixed media offer endless possibilities to the searching mind of an artist. In my work I love to use bright vivid colors because I find them so beautiful. I feel that luscious colors bring out positive and uplifting thoughts.

I love to experiment, hence my ever changing approach to painting and desire to explore different styles.

When I begin working on a new piece, I usually have a vision, a concept. But very soon I realize, that the painting has a mind of its own and lives its own life, sometimes dictating me what it wants to be. This is a mystery that attracts me and keeps me longing for more.
Recently I partnered with reputable companies, who produce high quality home decor items and print my art on decorative throw pillows, duvet covers, comforter sets, shower curtains, leggings, dresses, tote bags and more.
Besides this, I offer art prints and posters of my sold paintings. Art prints are available on canvas or fine art paper.
I am amazed at the quality of these products and already have a lot of happy customers who enjoy having my art in their homes in a form of inexpensive, beautiful and usable things.
I have so much fun creating new designs, I just can't stop adding them to my shop. It's an addiction!


Thank you for visiting.